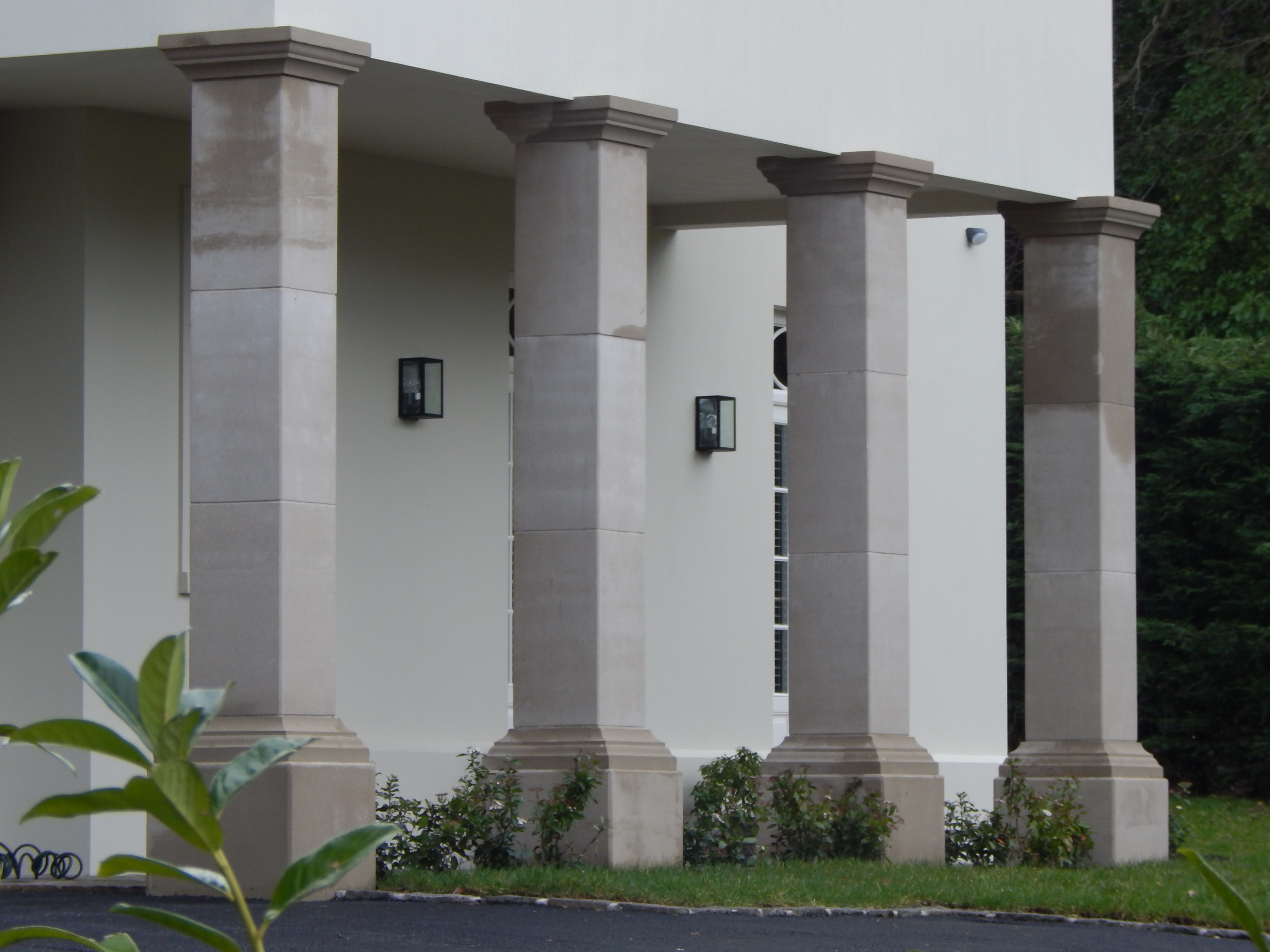 PORTICO
Portico's are sometimes referred to as a porch or door surround and are often associated with Georgian, neo Georgian or Georgian Revival styles.
A cast stone portico can be created by combining a range of architectural elements - including columns, half columns, pilasters and entablature - to create a grand entrance. Cast stone porticos are available in a range standard designs. We can also manufacture custom, made to order portico or porch designs.
Natural Stoneblock cast stone porticos can be manufactured to practically any height, width or depth from standard column, pilaster and entablature components to suit your property. Alternatively custom, made to order portico designs can be created. A portico can be a cost effective way to add kerb appeal and value to existing or new-build properties.
For technical and ordering assistance call Natural Stoneblock today.